Responsive eCommerce Website Design
HygieneStation.ie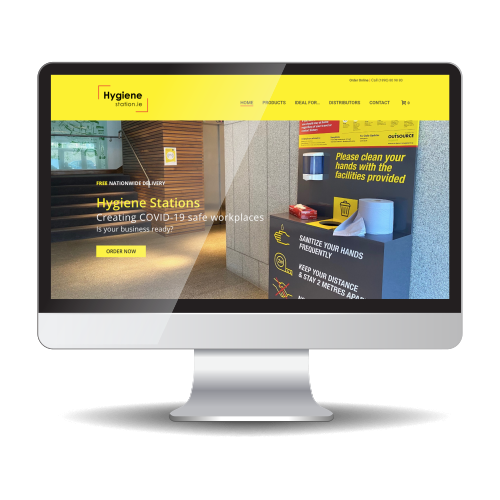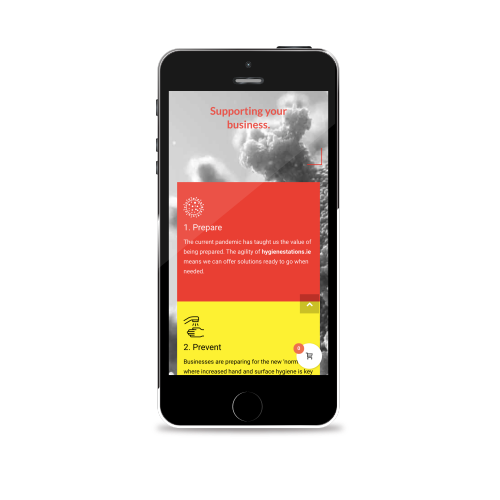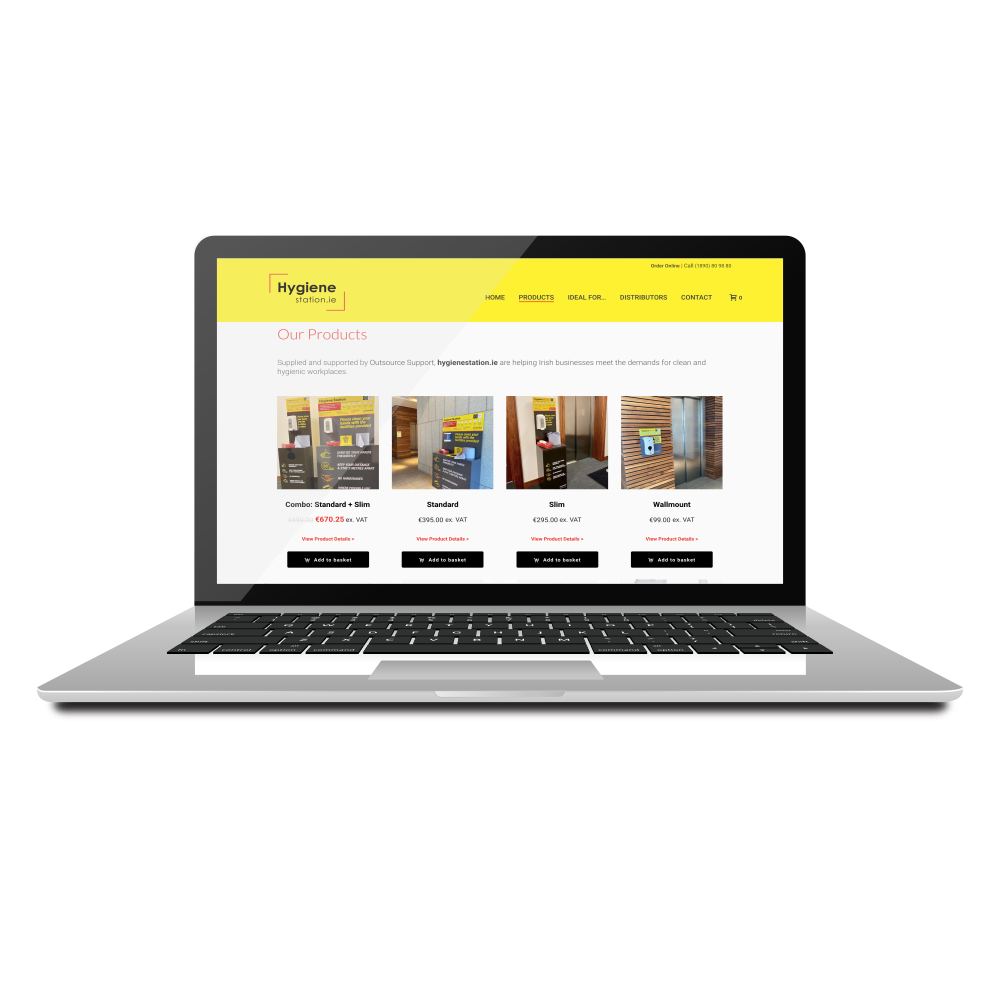 CLIENT BRIEF
Inview was approached by Hygiene Stations to develop an eCommerce platform to enable sale of their product. The new site delivers full mobile commerce shopping cart capabilities.
Customer payment options supported using Stripe payments.
Discounts and promotions are easily executed and managed.
A simple to use backend system to enable the client to track stock counts, and automatically stop selling products when inventory runs out.
The new website delivers a fully responsive user experience across all devices and a web design that is professional and informative. Built using CMS (Content Management System) the site provides the freedom to grow the site in a range of directions as the business continues to grow.
CUSTOMER
What we did
e-Commerce Web Design. Product Catalogue.
Looking to refresh your website or sell your products online?
Say Hello! We'd Love to Hear From You.