Responsive Website Design
Donacarney Celtic Football Club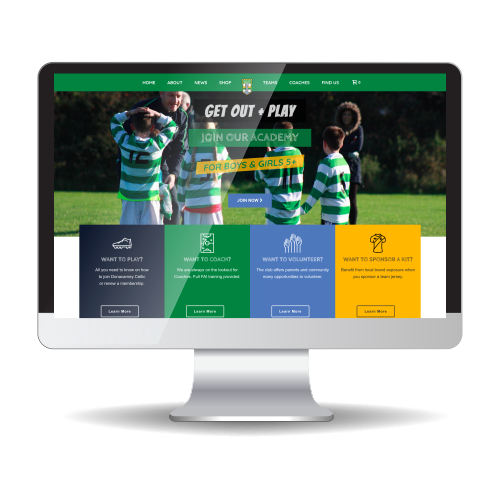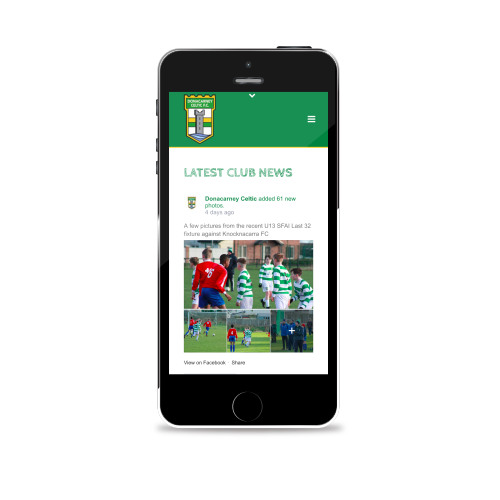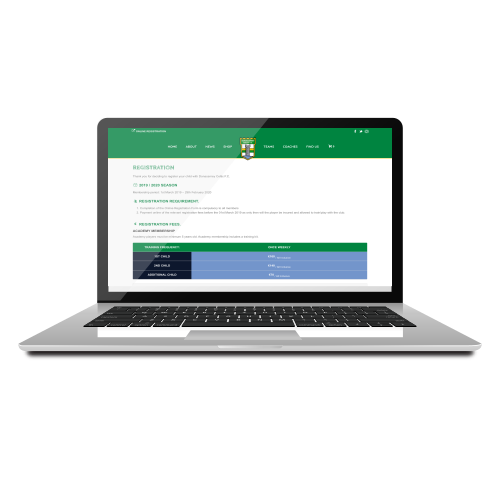 CLIENT BRIEF
A growing community club, DCFC opened its new pitches in 2014. Taking the clubs outdated website to a place where members and visitors can follow club news, see upcoming events and order club kit for players and coaches.
The new website delivers a fully responsive user experience across all devices and a web design that is now functional and informative. Built using CMS (Content Management System) the site provides the freedom to grow the site in a range of directions as the club continues to grow.
Incorporates eCommerce functionality for clubwear orders.
CUSTOMER
Donacarney Celtic Football Club
What we did
Looking to refresh your website or sell your products online?
Say Hello! We'd Love to Hear From You.